Reaction Engines
Reaction Engines is a UK-based company formed in 1989 to design and develop the technologies needed for a new class of innovative hypersonic propulsion system – the Synergetic Air-Breathing Rocket Engine (SABRE™).
Reaction Engines, Inc. has completed a new high-temperature airflow test facility where it is currently running a test programme to validate the performance of the pre-cooler heat exchanger technology. Located at Colorado Air and Space Port near Watkins, Colorado, the test facility will be capable of exposing the precooler test article (HTX) to high-temperature airflow conditions in excess of 1000°C that are expected during high-speed flights up to Mach 5. 
PD Aerospace
By signing a letter of intent, Adams County's Colorado Air and Space Port and Japanese-based PD AeroSpace, LTD., have established a formal relationship. In this arrangement, the two will work together to explore the possibilities of the development and expansion of PD AeroSpace, LTD.'s commercial activities at Colorado Air and Space Port. 
"This letter of intent is a key component in building relationships with aerospace companies across the globe and for Adams County to provide a launch site," says Dave Ruppel, Director, Colorado Air and Space Port. "Colorado has been coined 'Aerospace Alley,' and partnerships like this ensure it will remain a major destination for this industry."
PD AeroSpace, LTD. is a spacecraft manufacturer with business offices in Nagoya, Japan and a research and development facility in Hekinan City. PD AeroSpace is developing a reusable sub-orbital spaceplane for micro-gravity testing, space tourism, and eventually point-to-point transportation. Their spacecraft uses a patented propulsion system with dual jet and rocket technology to achieve sub-orbital flight. The company intends to use Colorado Air and Space Port for the horizontal launch of this space plane.
"There was an instant connection between PD AeroSpace and our delegation through our presentations and tour of their facility in Hekinan City," said Commissioner Steve O'Dorisio. "Similar to our operation at Colorado Air and Space Port, they (PD AeroSpace) are rapidly accelerating their pace of innovation with ambitious plans and the technical expertise to achieve their goals of operating in Colorado and around the world."
Located at the former Front Range Airport in Watkins, Colorado Air and Space Port is the country's newest spaceport accommodating vehicles making horizontal takeoffs and landings. CASP was issued a site operator's license by the Federal Aviation Administration on August 17, 2018. It will serve as America's hub for commercial space transportation, research, and development.
"PD AeroSpace was being pursued as an operator by other spaceports in America, so this agreement is a significant achievement for Colorado Air and Space Port," said County Manager Raymond Gonzales. "This effort will contribute to a vibrant commercial space industry in Colorado, serving the needs of government, science, commercial and industrial applications."
New Frontier Aerospace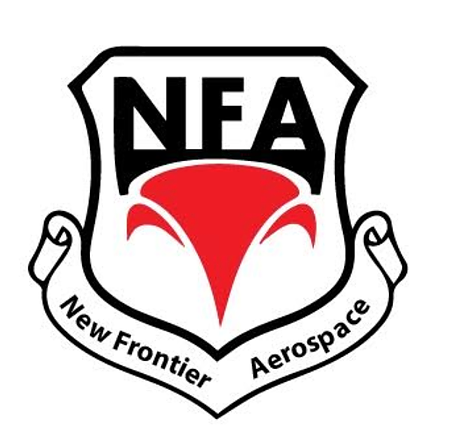 CASP announced another aerospace partner in New Frontier Aerospace (NFA), a California company with a mission to make rocket-powered transportation usable and practical across several fields, including medical, military, and home delivery, in Sept. 2020.
NFA's hypersonic drone technology combines the best features of the helicopter and the high speed airplane. It can transport perishable medical supplies and transplant organs to patients in need; resupply military forces; and deliver high-priority parcels to homes and businesses - six times faster than commercial jets and 30 times faster than conventional drones.
"NFA is bringing a completely new and unique technology to the market and is exactly the kind of innovative company that we want to see at CASP. We are very excited to be a part of their development efforts," said Dave Ruppel, the Director of the Colorado Air and Space Port.
"As America's hub for commercial space transportation, research and development, the Colorado Air and Space Port is the ideal place for NFA to conduct these important tests," said Bill Bruner, CEO of New Frontier Aerospace.
NFA is supported by i-GATE, operator of Daybreak Labs in Livermore, California – an incubator for hard tech startups on a mission to change the world. i-GATE was founded by the City of Livermore, Lawrence Livermore National Laboratory, and Sandia National Laboratories (California).
Dawn Aerospace
On June 15, 2021, Dawn Aerospace (Dawn) and CASP announced an MOU, which lays out a series of future interactions that are mutually expected to occur between the two entities, but are not legally binding. Future actions include Dawn establishing a presence at CASP, working with CASP to create a relationship with the Federal Aviation Administration (FAA), and, eventually, conducting test flights and spaceplane launches.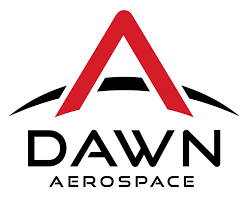 "In order to provide unprecedented access to space, we've pursued technologies that will operate much like a fleet of aircraft – taking off and landing at airports globally," said James Powell, Dawn co-founder. "We're pleased to work with the supportive Adams County Board to bring our rocket-powered suborbital plane, and longer-term our orbital spaceplane, to Colorado."
In Dec. 2020 Dawn was granted an Unmanned Aircraft Operator Certificate by the New Zealand Civil Aviation Authority to fly from a conventional airport. Dawn's Mk-II Aurora is their latest spaceplane iteration. Mk-III Aurora, a two-stage orbital system, is currently in development. Alongside the testing and development ongoing on the company's spaceplanes, Dawn provides in-space satellite propulsion to its customers globally. Dawn has successfully seen eight of it's in-space propulsion units launched in 2021 on Vega, Soyuz, and SpaceX vehicles. 
Dawn Aerospace was awarded the 2020 Hi-Tech Start-up Company of the Year at the 2020 New Zealand Hi-Tech Awards for developing technology to access space in a more scalable and sustainable way than is currently possible with traditional rockets.
To learn more about Dawn Aerospace, visit their website. View the MOU here. You can watch a recap of the event on the county's YouTube channel.