Jeff Kloska Named Director of Colorado Air and Space Port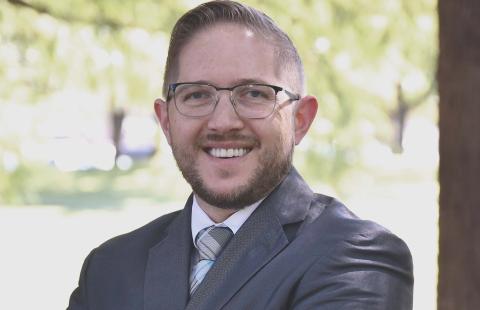 Posted on: December 16, 2021
Jeff Kloska has been named Director of Colorado Air and Space Port. Kloska will begin Monday, January 10.
"Jeff has an extensive background in aviation and business management, which makes him an excellent choice for this position," said Alisha Reis, Interim County Manager. "There's so much potential at  Colorado Air and Space Port and we're excited to have someone with Jeff's experience help shape its future."
Kloska has an extensive aviation background in the areas of airport operations, security, maintenance, administration, and management at various-sized-airports including busy general aviation and medium hubs. He possesses in-depth knowledge and understanding of principles and practices related to federal, state, and local laws; codes; and regulations. He also believes in strong symbiotic partnerships among all airport stakeholders including state aeronautics and the Federal Aviation Administration, for the common success of all involved, and is an Accredited Member of the American Association of Airport Executives (AAAE).
He received his Bachelor's Degree in Aviation Management from Metropolitan State University of Denver with a minor in Business Management.
Kloska has worked in the Aviation Departments at the City of Dallas and the City of Fort Worth, as well as led the Texas Airports Council as its past President. In addition, he has experience in airport expansion and revenue generation.